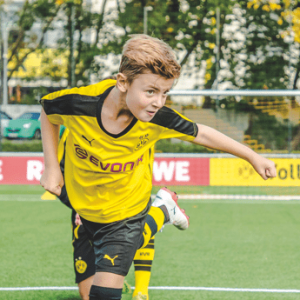 PrismaLife sponsor BVB-Football Academy in Ruggell
From the 15th to the 19th of July the BVB Evonik football academy will take place at FC Ruggell. Children between the ages of 6 and 13 benefit from tips and tricks from the coaching team of the BVB football academy.
PrismaLife support this event. "Not only do we have our headquarters in Ruggell, but we also feel deeply attached to the country and the people here while maintaining sustainable approach to shaping our lives and society," says PrismaLife CEO Holger Beitz. "That's why it's very important to us to help children experience this special oppor­tunity."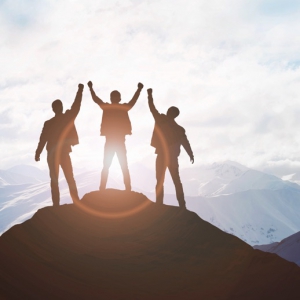 Top Marks from Brokers and Inter­me­di­aries
PrismaLife AG achieved top marks in the latest VEMA quality survey. The product quality of PrismaLife's disability insurance was partic­u­larly impressive. With the best score of 1.42 (1 = very good, 6 = bad), the specialist for net rate insurance products managed to take top place amongst the ten most renown insurance companies.
"For satisfied customers, we focus on profes­sional advice and the greatest possible trans­parency regarding products, fees and costs. Therefore, we are very pleased to have received top marks for our product and service quality from our brokers and inter­me­di­aries. It is key for the ongoing satis­faction of our customers," says Holger Beitz, CEO of PrismaLife AG.
The VEMA Versicherungs-Makler-Genossenschaft eG was founded in 1997 by insurance brokers. Only insurance brokers that meet strict quality criteria are included in this broker network.
The VEMA survey takes into account the three main insurance companies of VEMA partners for new business.